Hydrogel microcrystalline fish tail lines patch
Product Detail
Product Tags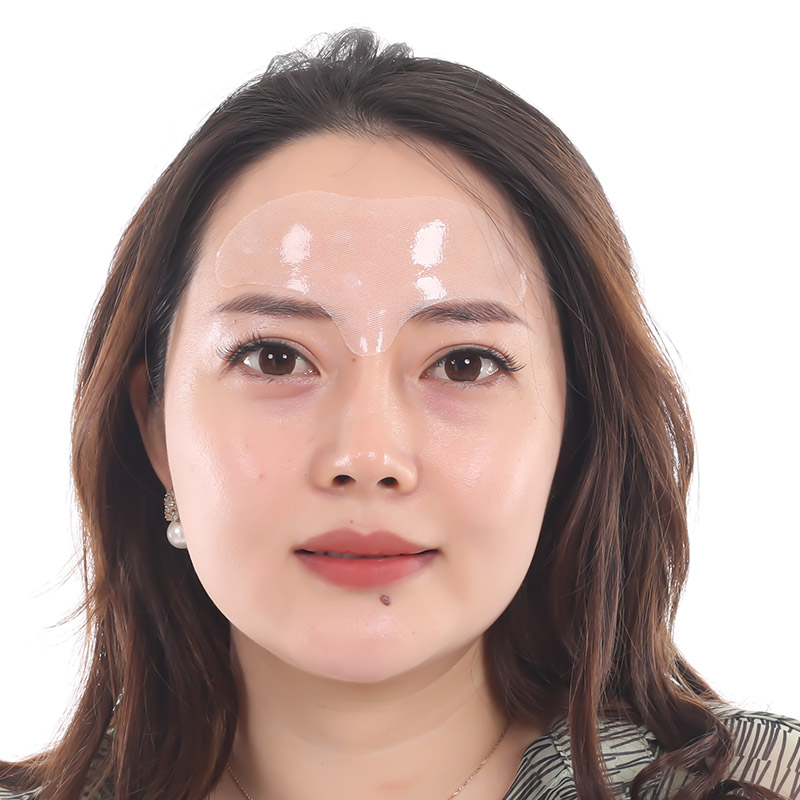 Guangzhou customer customized products
Structure composition: transparent pet film, hydrogel, elastic net, pearl film.
Product features: With the essence, it can achieve the effect of anti-wrinkle and moisturizing.
Market benchmarking products: MAGIC STRIPS family products. Compared with MAGIC STRIPS Family products, this product is better than its products when used in combination with hydrogel and moisturizer.
Forehead anti-wrinkle mask: it reduces forehead wrinkles and makes the skin smoother.You can even use it for 6-8 hours and remove it when it's dry.It's skin-friendly and suitable for most skin types.
Unique gel network structure: it allows oxygen to pass through, lets your skin breathe and locks in moisture. That's why it's helping your skin repair itself and keep it smooth for longer.
Rich nutrition ingredients: it keeps the skin moisturized and supple.You will notice an incredible skin improvement after each use. Containing sufficient natural plant essence in the gel,conducive to nutrient absorption and skin care.
Fresh and cool: you won't feel any discomfort and irritation.And it's very easy to use,at work or play,you can use it.The forehead wrinkle pads will stay in place so they can soothe wrinkles while being unnoticed.
The main design concept of this product is to apply a moisturizer to the face to reduce the water loss of the skin, combined with a hydrogel patch, so as to achieve a moisturizing and anti-wrinkle effect. First, we need to apply a small-molecule moisturizer to the forehead, and then put our hydrogel patch on the area that needs maintenance. Our hydrogel can provide a wet environment. Although the skin can reduce water loss due to the application of moisturizers, it also needs a wet environment to moisturize the skin. This combination can have a better effect than ordinary moisturizers.
Furthermore, it contains a layer of net inside, which can lift the skin better, and at the same time bring better strength to the hydrogel.
---
---